Jaguar I-Pace review
Stylish, elegant and packing a serious punch; the Jaguar I-Pace is one of the classiest solutions on the market if you want to drive an all-electric SUV. As electric vehicles (EVs)become ever more popular and practical, manufacturers like Jaguar offering all-terrain luxury SUVs like this is significant. Perfect for a wide range of lifestyles, you can read more about what makes this mightily impressive EV tick in our Jaguar I-Pace review below.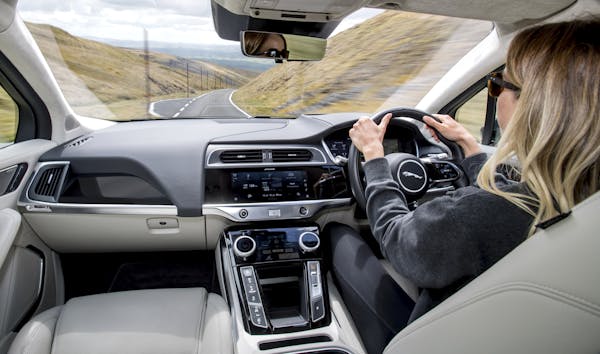 Jaguar I-Pace interior & practicality
From the outside, the I-Pace exudes the immaculate elegance we've come to expect from Jaguar. Yet once you get inside the cabin – making use of the automatic door handles which retreat flush into the body – it quickly becomes clear the historic British carmaker has gone above and beyond with the Jaguar I-Pace interior. It has a quality, premium feel with luxurious touches all around, as well as a lot of neat storage spaces throughout the cabin. This includes a slot between the cupholders for your mobile phone, space for tablets underneath the rear seats and a large, 10.5-litre storage compartment under the front centre armrest.
The quality of fit and finish is superior to what you currently get in a Tesla, thanks to Jaguar's rich heritage in building luxury cars for many decades. Modern touches like a 12V socket in the 656-litre boot are very welcome too, while each individual I-Pace key fob remembers your infotainment system, seat position and climate control settings and automatically sets them when you get in the car. There's also the Activity Key as an optional extra, which you attach to your wrist which enables you to leave the regular key in the car. As well as that, there's the Jaguar InControl Apps which you can use for things like unlocking/ locking the vehicle, pre-conditioning the temperature of the cabin and battery. Some of the InControl Apps also have the ability to connect to Apple watch, you can lock and unlock doors, check your level of charge, range and receive dashboard alerts, set the climate and even activate beep and flash to help find your car in a car park, all from your wrist.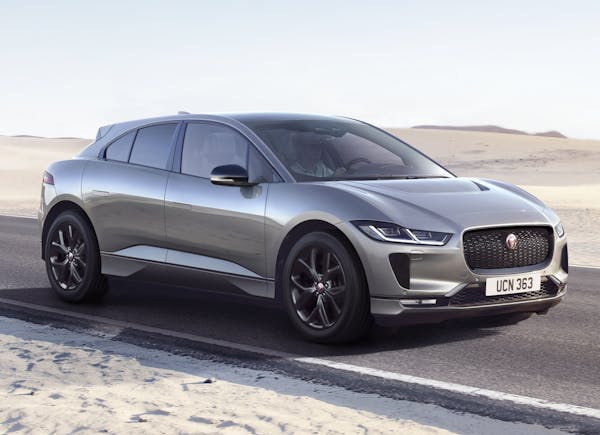 Jaguar I-Pace range & performance
Offering the best Jaguar electric car range you can get, the I-Pace has a 90 kWh battery capable of covering 292 miles on a single charge. Our 'real world' Jaguar I-Pace range is 220 miles, which is more than enough for most people in terms of daily use. The clever Enhanced Brake Regeneration system helps you maximise range, offering easy, single pedal driving which you quickly get used to.
If you're more interested in acceleration rather than braking, you'll be pleased to know that this Jaguar electric car lease choice is very quick. It goes from 0-60mph in 4.5 seconds, the kind of acceleration that forces you back into your seat. This is a large and heavy car, but it handles like a much smaller vehicle. You get a genuine Jaguar driving experience with 50/50 weight distribution and plenty of thrills if you want them, thanks to the nimble and precise ability of this car.
And when you want to test the 4×4 capabilities, you can simply flick your I-Pace into off-road mode. With help from Jaguar's sister company, Land Rover, these capabilities are pleasingly strong, with systems such as All Surface Progress Control, Adaptive Surface Response and Low Traction Launch all helping out.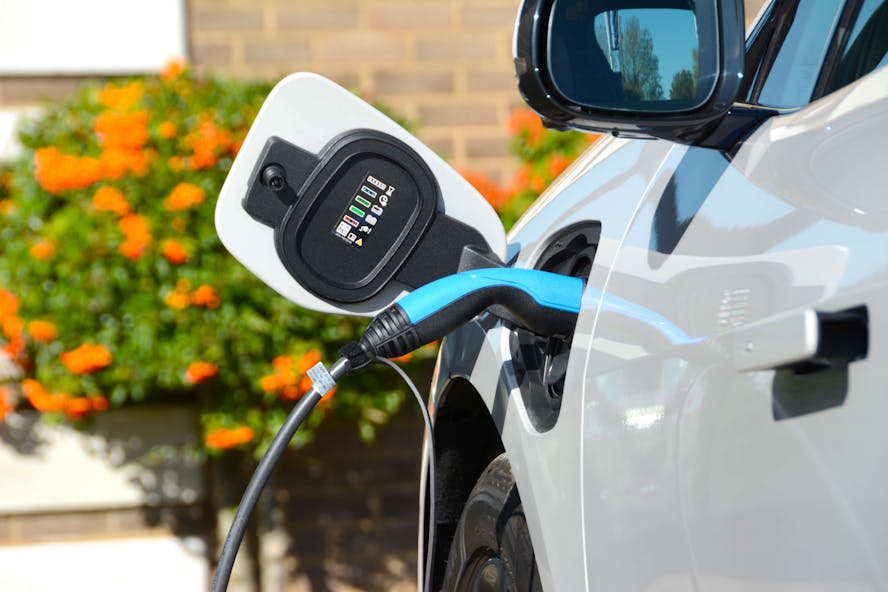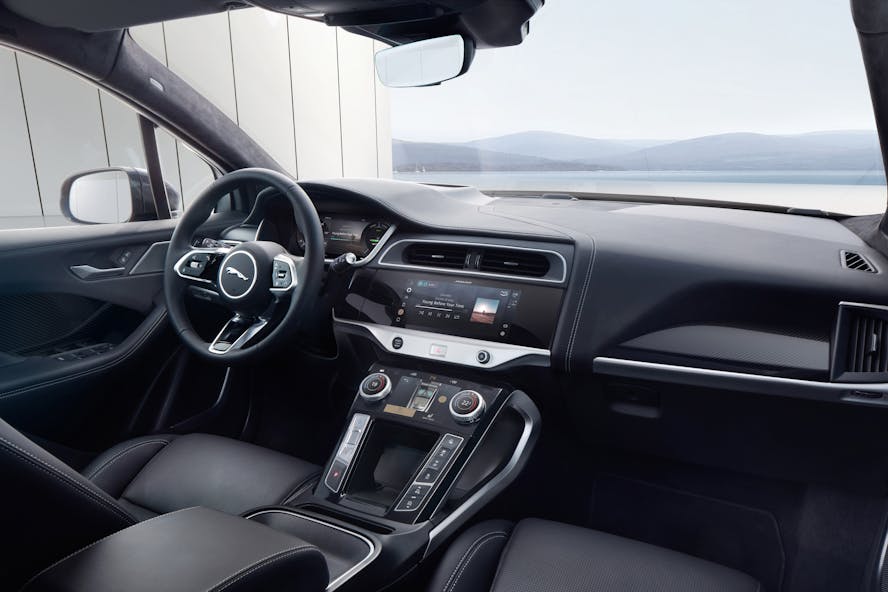 The Jag comes with a hefty battery pack, so charging takes a little longer than small battery vehicles, however as we recommend that if you can you charge your vehicle overnight using a dedicated home charger the I-Pace will be fully charged and ready to go for your next journey.
When you need to top up your battery on the road, Jaguar I-Pace charging options allow you use 100 kW superchargers. This is the Jaguar I-Pace max charging speed and can give you around 80 miles of range from a quick 15-minute blast, while the more common 50 kW chargers deliver half that. This is handy for what are likely to be those rare days when you need to travel more than 200 miles in your I-Pace.
The Jaguar I-Pace charger type is a Type 2 connector for slow and fast charging. As you can use any public charging station that offers this kind of connector, this means there are Jaguar I-Pace charging stations all across the UK. If you want to use a rapid charger, the I-Pace has a CCS connector. Whichever type of public charging you do, you just need to initiate charging via the app or card specific to the operator, although contactless charging is becoming more common too.
Considering Jaguar is one of the most prestigious car brands around, I-Pace running costs are very appealing. If you want to take out a Jaguar I-Pace lease but want more information about going electric, give us a call today and we'll be happy to answer all of your questions.
Choose your I-PACE car lease